We believe internal and external partnerships are necessary for business growth and success. Therefore, we strive for partnerships that are:
To help individuals make healthier choices for their personal care and beauty needs with products that are safe, effective and trustworthy.
Our History
Founded in 1984, it all started with a mineral salt rock
Crystal™, or Le Crystal Naturel® originally, was introduced to a manufactured product made of mineral salts, which purifies water. That same product, was later discovered, also worked as a natural yet powerful hypoallergenic deodorant! In its early stages, no two rocks were the same; each measuring anywhere between eight to ten inches in diameter and weighing between six to nine ounces.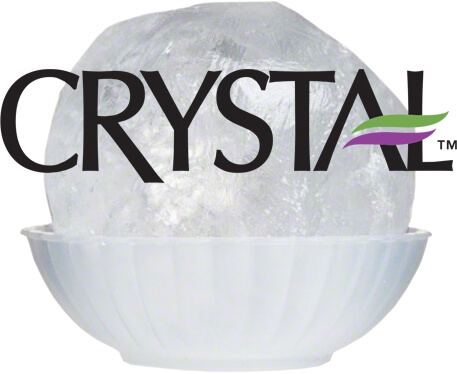 Crystal's first major success came at Henri Bendel, an upscale New York Department Store. Convinced by the rock's deodorant stone's potential for success, Bendel ran a full page ad for it in the New York Times. They sold out in one day! Then other high-end department stores like Bloomingdale's and Marshall Fields began to stock Le Crystal Naturel.

As demand for the product grew, French Transit began manufacturing and selling different versions of its hypoallergenic deodorant to reach more people and satisfy their different needs. The natural deodorant products, now marketed under the Crystal Body Deodorant™ name, sold through a growing list of retailers.

Today, you can choose from over 25 CRYSTAL Deodorant products. You'll find them for sale at more than 35,000 stores and online websites across the US and Canada, Europe, Latin America, Australia, New Zealand, Asia, Africa, and the Middle East. Crystal continues to produce and sell its original Deodorant Stone throughout the world, and its natural deodorant ingredients continue to make it the world's leading mineral salt deodorant brand.

Growth Through the Acquisition of Luster Premium White®
French Transit was acquired by Juggernaut Capital Partners in February 2016. In October 2016 French Transit acquired Luster Premium White, a leading beauty oral care brand which is carried in over 20,000 retail stores in the USA and available globally.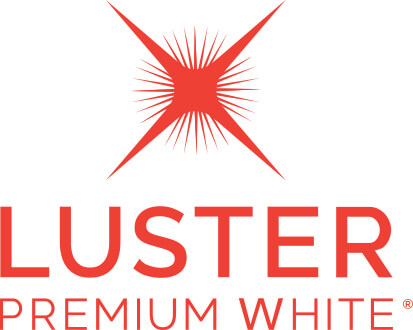 Luster Premium White was founded and developed in 2007 by dentists who were frustrated with the lack of innovation in teeth whitening along with the harmful effects found in most mainstream whitening products. They found that most products were simply a repackaging of old formulations that did not truly address customer needs. Tooth whitening was at a standstill with little to no change in over 20 years.

Luster offers a full line of teeth whitening products with the most advanced teeth whitening technology that strikes the perfect balance between safety and efficacy. It combines cutting-edge dental innovation with an eye to the consumer market. From intense whitening kits, daily and instant whitening toothpastes Luster is pioneering new trends in the tooth whitening category. The brand continues to innovate on new safe and effective whitening products with zero tooth sensitivity, and has received countless awards for its efforts, including The 2017 Women's Choice Award® for 9 out of 10 Customer Recommended Whitening Kit and Toothpaste's, Allure's Beauty Breakthrough Award and the Real Simple Best Whitening Toothpaste Award.


Our Team

Management Team

Martin Floreani, President & CEO
Prior to joining French Transit, Martin was an independent M&A consultant who facilitated the sale of Luster Premium White to French Transit. Mr. Floreani was the Chief Marketing Office and EVP of International for Enaltus, LLC which carried multiple First Aid and Beauty CPG brands in the US and over 45 countries. He was instrumental in the acquisition and divestiture of Enaltus brands to multiple private and publically held strategic buyers between 2012 and 2016. Martin was the VP of Global Strategy for Stiefel Laboratories and directly involved in Stiefel's acquisition strategy and eventual sale to Glaxo Smithkline in 2009. Additionally, Martin worked in various Sales and Marketing capacities at Merck & Co. and The Andrew Jergens Company (Kao Corporation). Martin holds an MBA in Finance and BS in International Finance and Marketing.

Pete Anderson, CFO
CFO. Mr. Anderson has extensive experience in the Consumer Packaged Goods Industry, primarily in the Over-the-Counter Drug (OTC) and Personal Care industries. Mr. Anderson began his career at Sterling Drug, serving in various financial roles of increasing responsibility. He subsequently worked for the Benkiser Group and the Sara Lee Corporation where he held positions of Divisional CFO before becoming the CFO of the Block Drug Company in 1999. Since 2001 Mr. Anderson has worked with a series of private equity companies, primarily serving as the CFO for portfolio companies. From 2001 to 2005 he helped to build Prestige Brands Holdings from a small portfolio of OTC and Household brands to a public company traded on the NYSE. He left Prestige in 2010 and subsequently worked for private equity firms as CFO of Bedrock Brands and most recently French Transit. Mr Anderson earned BS and MBA degrees from Fairleigh Dickinson University. He is a CPA.

Eric Rabichow, COO
Eric has worked at French Transit for over 16 years, working his way up from a warehouse employee to senior management. Eric has led five successful product launches and overseen all aspects of the product life cycle. He has led all system and technology updates and optimization projects at the company as well as its sustainability program to reduce carbon footprint by 35% while reducing costs. Eric graduated from the University of California, Santa Barbara in 1997 with a Bachelor of Arts degree and is fluent in Spanish and holds certificate in Professional Coaching.


Board of Directors

Peter Mann, Chairman of the Board and Operating Advisor at Juggernaut Capital Partners
Mr. Mann has extensive experience as an investor and CEO in the Over-The-Counter-Drug (OTC) and Personal Care industries. Mr. Mann has a history of acquiring and transitioning "orphan" brands into successful stand-alone companies. Mr. Mann began his career at Block Drug Company where he served in various roles, eventually becoming a Member of the Office of Chief Executive and President of the Americas Division. As Founder, Chairman, and CEO of Prestige Brands Holdings, Mr. Mann was instrumental in the initial acquisition of a small portfolio of OTC and Household Brands in 2001, acquiring numerous additional brands and ultimately culminating with a successful initial public offering (NYSE: PBH) in 2005. Mr. Mann successfully worked with private equity groups at Prestige Brands and since at Blacksmith Brands and Bedrock Brands. Mr. Mann received an A.B. from Brown University.

Craig Hille, Managing Director at Juggernaut Capital Partners
Prior to joining JCP in 2010, Mr. Hille was at Allied Capital Corporation from 2000 to 2010, and at the time of his departure, he was a Principal and served as a member of the Investment Committee. Mr. Hille currently serves on the Board of Directors or Managers of BDS Solutions Group, Ceuta Group, Cranford Pharmaceuticals, Foundation Consumer Healthcare, French Transit Holdings and Mitchell & Ness. Mr. Hille holds a B.S. degree in Mathematics from Centre College and he attended the University of Virginia in its Ph.D. Mathematics program.

Benton Lee, Principal at Juggernaut Capital Partners
Prior to joining JCP in 2011, Mr. Lee was at Allied Capital Corporation from 2006 to 2010, and at the time of his departure, he was a Senior Associate. Before joining Allied, Mr. Lee was in the M&A group at Lehman Brothers. Mr. Lee currently serves on the Board of Managers of French Transit Holdings. Mr. Lee holds an M.B.A. degree (with distinction) in Management and Marketing from Northwestern University's Kellogg School of Management and a B.S. degree (magna cum laude) in Finance and Accounting from New York University's Stern School of Business. Mr. Lee is a CFA® charterholder and a member of Beta Gamma Sigma.



Our Worldwide Distribution
French Transit brands exported goods to over 46 countries in 2016.